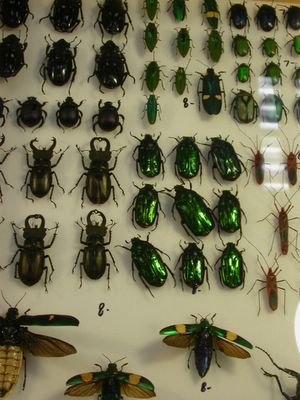 A well-ordered army of specimens.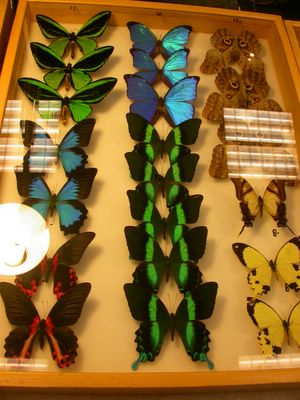 There were lots of butterflies, from the exotic to the ordinary.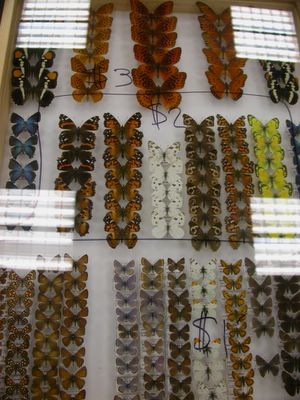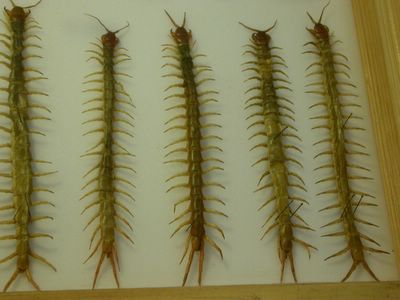 Ever wonder who would like a dried centipede...and why?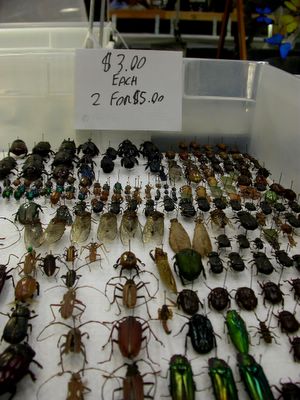 This seems like a good price for dead beetles, if you're into that sort of thing. Many of the folks visiting the bug fair were buying specimens like these to add to their collections.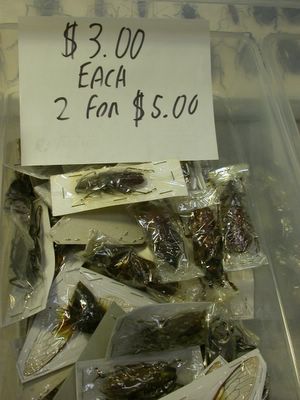 Here's some that were already wrapped and ready to go.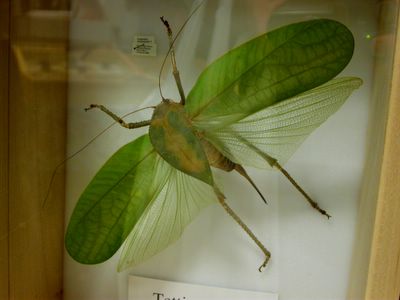 Some were super cool, like this huge exotic katydid.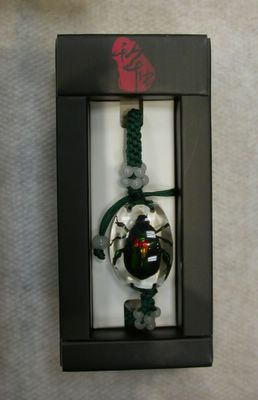 There was a booth with keychains and jewelry made with beetles cast in resin.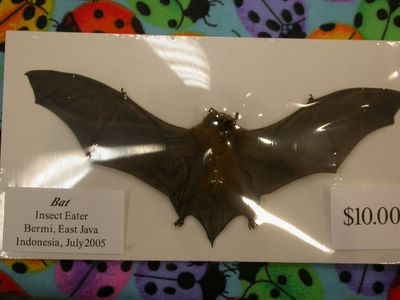 There were also a few non-insect things that managed to find their way onto the sales tables. One of the most unusual were some small dried bats.
I did buy a couple of things at the insect fair. I'll post about them tomorrow.